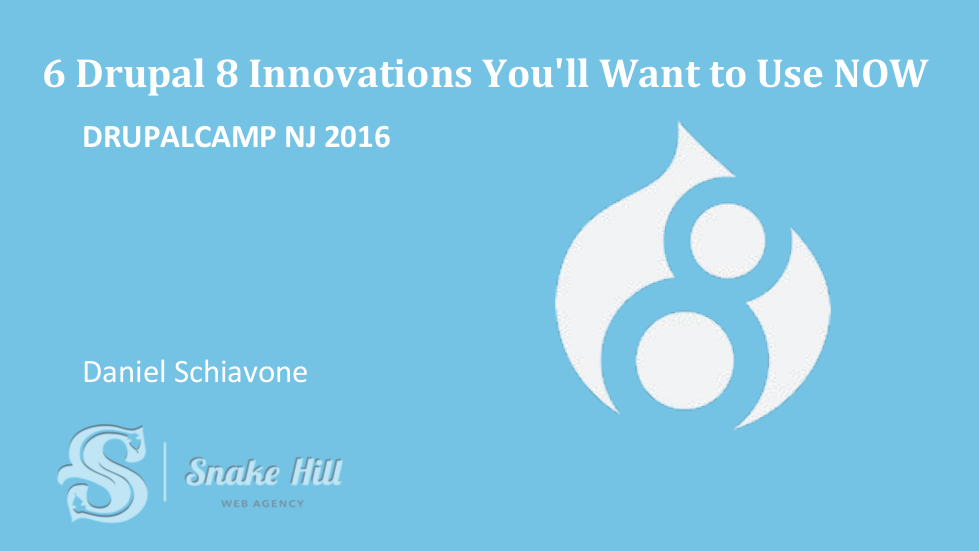 Now that Drupal 8 has been released it's time to dive in. But with so many innovations in Drupal 8 where to start. This presentation will explore the most valuable innovations in Drupal 8 and offer examples illustrating why these features will become invaluable. We'll be stepping through some examples of how to use new features and what they may mean to developing with Drupal as they mature.
Drupal 8 Innovation we'll be exploring
Twig
Configuration management
Inline editing
OOP
REST
and more...
Session Objectives
Identify and demonstrate the most useful tools introduced in Drupal 8
Offer tips on how to utilize Drupal 8 Innovations to build great web sites
Show how these innovations will effect how you'll be building websites
Audience:
Beginner (just starting, know basic terminology, content creation)